CASTELLÓ MUNICIPAL BAND
March 13 at 11:30 am in the Auditorium and Congress Center of Castellón
CASTELLÓ MUNICIPAL BAND
VICENTE CAMPOS &

SPANISH BRASS
Like life, the musical fact evolves, expands and reaches new frontiers in which sound becomes the primary and essential element of musical creation itself. The sound and its perception makes us beat and makes us have new musical experiences, enriching and full of messages that we have to decode.
In this concert we will be able to enjoy the wonderful Spanish Brass Luur Metalls metal quintet. For the first time, we will share the stage with these refined and great artists, with more than thirty years of experience and awarded the National Music Prize, among other distinctions.
We will also enjoy Vicent Campos, the incomparable trumpeter, master of masters, who with the sound of his trumpet will make us think: per què no? It will therefore be a privilege for the Municipal Band to have these performers.
A very close current music concert. Although each of the composers who listened to this musical morning travels through different sound worlds, there is no doubt that they are benchmarks of current writing for Banda de Música.
Sit back and enjoy this sound cocktail, let the sound of life invade you.
ANGEL ESCUTIA
Municiapal Band's Conductor
from Castelló de la Plana


Ressons del Xarq
Voro Garcia

Perque no?
Miguel Àngel Berbis
Vicente Campos, trompeta

Brass Quintet
Salvador Brotons
Spanish Brass, quintet de metall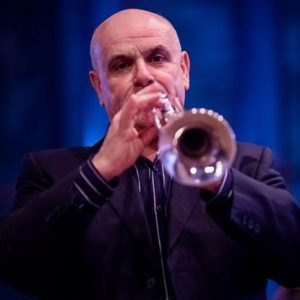 VICENTE CAMPOS
Trumpet soloist. Professor of trumpet at the Conservatory of Music of Castellón.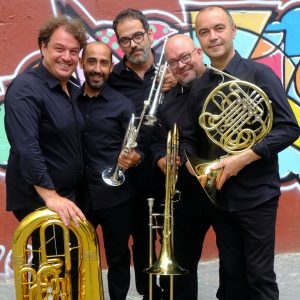 SPANISH BRASS LUUR METALLS
Carlos Benetó Grau, Junajo Serna Salvador, Manolo Pérez Ortega, Indalecio Bonet Manrique and Sergio Finca Quirós. Solo Brass Quintet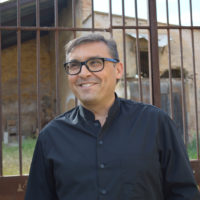 VORO GARCIA
Composer and conductor. Professor of composition at the Conservatory of Music of Valencia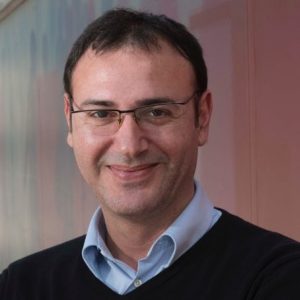 MIGUEL ÀNGEL BERBIS
Composer. Professor of music technology at the Conservatory of Music of Castellón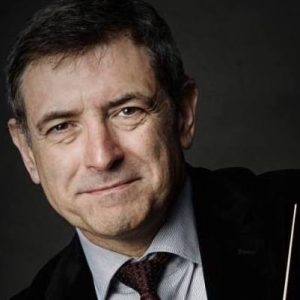 SALVADOR BROTONS
Composer
COL·LABORADORS | COLABORADORES | PARTNERS